The IACFP sponsors publications to promote and disseminate research on the etiology, assessment, and treatment of criminal behavior. All IACFP members receive complimentary copies of Criminal Justice and Behavior and the IACFP Bulletin as part of their membership.

Since 1974, the Association has had an agreement with SAGE for the publication of the journal Criminal Justice and Behavior: An International Journal. IACFP supplies the editor, and our members, as well as other scholars, serve on the editorial board.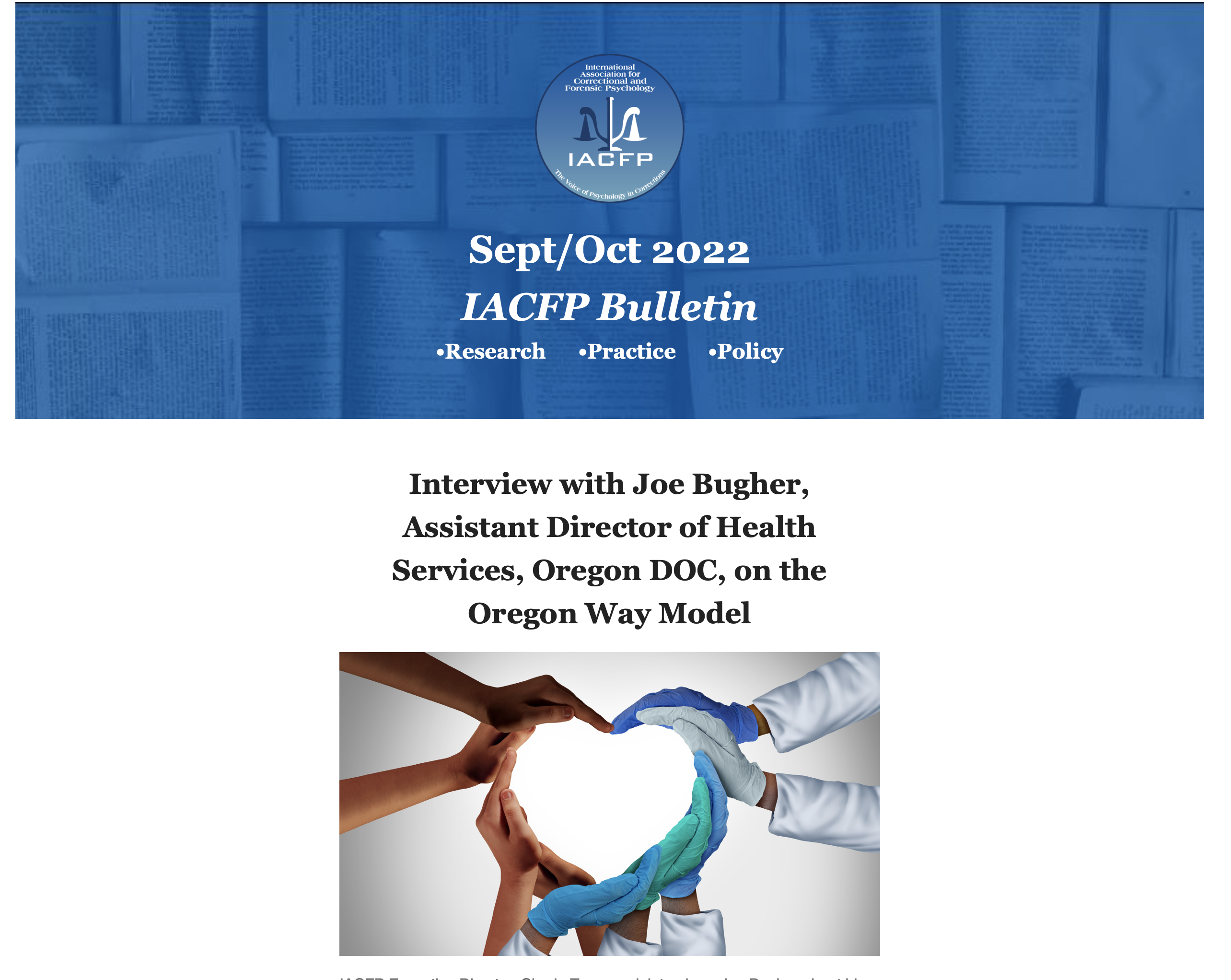 In addition to the journal, IACFP issues four bi-monthly blogs, The IACFP Bulletin, which provides regular, topical information to our members.