The International Association for Correctional and Forensic Psychology (IACFP) is a nonprofit organization whose vision is engaged criminal justice practitioners implementing innovative and humane practices worldwide.  IACFP is led by an international board of directors who maintain the commitment the association has had to serving practitioners in correctional and juvenile justice systems worldwide for 63 years.  IACFP's mission is to advance the development and implementation of evidence- and practitioner-informed policies and practices to support correctional and forensic psychologists and other helping professionals who work with justice-involved individuals.
 In 2017, the IACFP Board developed a three-year strategic plan.  They refreshed and updated this plan in 2020.  The Board has adopted five goals.  The goals are:
ITo advance research and support for effective mental health service delivery systems in community corrections internationally
To distribute a newsletter that focuses on reform outside and inside prison worldwide
To develop an event to build a bridge between scholars and practitioner communities on emerging best practices for the mentally ill
To invest in the development and sustainability of an International Mental Health Leadership Network
To put the "I" for International in IACFP.
The IACFP Board has identified the 2023 strategic areas of focus for these goals:
International partnerships and projects
Professional Development and Support
Community Corrections
Criminal Justice and Behavior is the official publication of the IACFP.  This monthly peer-reviewed journal promotes scholarly evaluations of assessment, classification, prevention, intervention, and treatment programs to help correctional professionals develop successful programs based on sound and informative theoretical and research foundations. 
In addition to original research, theoretical contributions, and information on innovative programs and practices, it also provides critical reviews of literature or theory on topics central to criminal justice and behavior, including: 
Classification and treatments of offenders 
Causes of delinquent and criminal behavior 
Prevention, intervention, and treatment programs 
Education and training 
Effectiveness of different sanctions 
Offender and offensive characteristics 
Psychology of policing 
Psychology and law issues
IACFP Board of Directors effective January 2023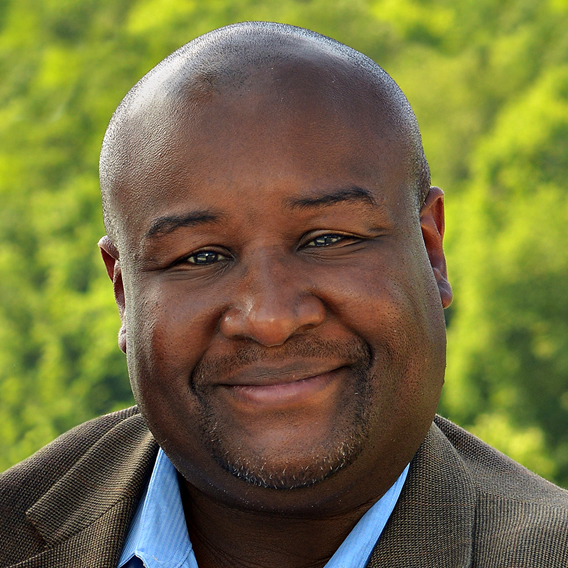 Melvin Hinton, Psy.D. President,
United States
Dr. Melvin Hinton is a licensed Clinical Psychologist and currently is the Chief of Mental Health and Addiction Recovery Services for the Illinois Department of Corrections. Dr. Hinton has seventeen years of clinical experience working in correctional settings including Cook County Department of Corrections, California Department of Corrections and Lake County Jail in Waukegan, Illinois. Additionally, Dr. Hinton is currently an Adjunct Professor at St. Francis University in Joliet, Illinois teaching Introduction to Forensic Psychology and Introduction to Crisis Intervention to undergraduate students. Dr. Hinton has also taught as an Adjunct Professor at Chicago State University, Western International University, and has guest lectured at the Chicago School of Professional Psychology and Olive-Harvey College in Chicago. Dr. Hinton has served on the executive board of the Chicago School Education System and been the chair of the Health and Rehabilitation section of the Illinois Psychological Association (IPA). Dr. Hinton completed his undergraduate studies at the University of Michigan and obtained his doctoral degree in Clinical Psychology from the Chicago School of Professional Psychology. The most important position held by Dr. Hinton is as a husband and father to his seven year old son.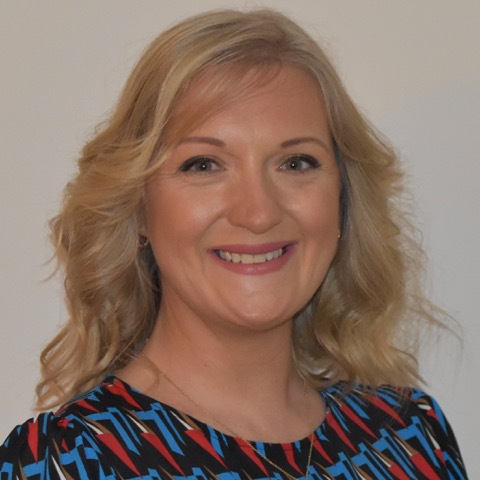 Emma Black Regan, Doctorate Clinical Psychology, President-Elect
Ireland
Dr Emma Black is a Clinical Psychologist and since 2015 has held the position of Head of Psychological Services with the Irish Prison Service (IPS).  She has worked as a clinican and middle and senior manager in the IPS for over eight years.  Prior to this, Dr Black spent 10 years in the United Kingdom. There, she specialised in forensic mental health, working for the NHS and private sector.  She has clinical experience working within low, medium and high secure forensic psychiatric hospitals, including Broadmoor Hospital.  She has also worked in community private practice.  In 2012, in conjunction with Kings College London, she spent time in Somaliland teaching mental health modules at Amoud University Nursing Programme, Boroma.  Dr Black received her initial Degree in Psychology with Organisational Science from the University of Ulster in 2001, her Masters in Forensic Psychology from the University of Kent in 2003 and her practitioner Doctorate in Clinical Psychology from the University of Surrey in 2008.  She also received a Diploma in Area Studies (Business and Psychology) from Queens University, Charlotte, NC in 1999/2000. In conjunction with the University of Limerick, University College Dublin and University College Cork, current areas of research include sentence management planning with 18-24 year olds in custody, the psychological impact of being an inmate Red Cross volunteer, a new model of working with people serving life sentences in collaboration with the Irish Probation Service, interventions with people convicted of sexual violence, and the impact of a new National Violence Reduction Unit established in the IPS in 2018.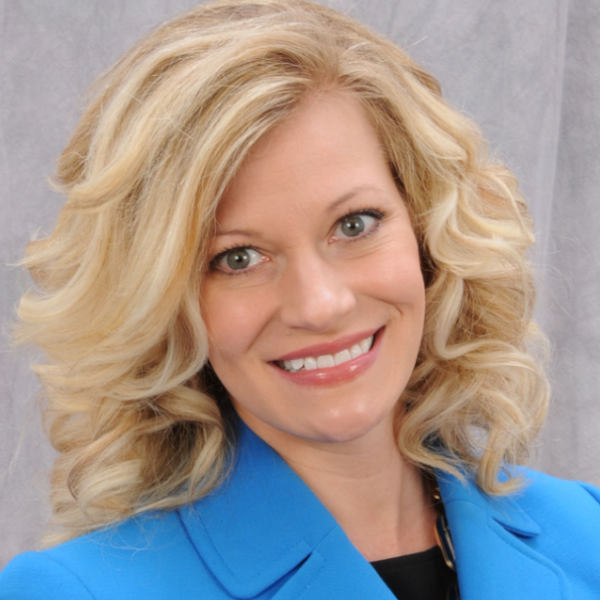 Sarah Shelton, PsyD., MPH, MSCP, Past-President
United States
Sarah Shelton is a Licensed Psychologist in Kentucky, Illinois, Tennessee, Indiana, and Ohio. She is the Founder and CEO of a large multidisciplinary forensic company with locations across seven states. Her company takes the concept of integrated care in medical systems and applies that approach to correctional and legal systems. She has a Doctorate in Clinical Psychology (PsyD) (Spalding University - APA Accredited), Graduate Specialization in Applied Forensics (Chicago School of Professional Psychology), a Master of Public Health (MPH) degree (Medical College of Georgia), and a Postdoctoral Master of Science in Psychopharmacology (Fairleigh Dickinson University).
Dr. Shelton has served as faculty in graduate Psychology, Public Health, and Criminal Justice programs at multiple universities since 2006. She also developed and currently directs training programs through her company for behavioral health graduate students, interns, and postdoctoral fellows to acquire expertise in correctional and forensic psychology.
Her volunteer contributions include serving as Chair of the Board of Directors and as President of the National Register of Health Service Psychologists (NR) in Washington, D.C. She has also held multiple leadership roles within the American Psychological Association (APA), including Director of Continuing Education (Division 55) and Chair of the Communications Committee of the Minority Affairs Committee (Division 41 – American Psychology-Law Society). D. Shelton has also served in leadership positions on the Board of the Kentucky Psychological Association (KPA). She is a Special Investigator, Board-Approved Supervisor, and Oral Examiner for the Kentucky Board of Examiners of Psychologists (KBEP).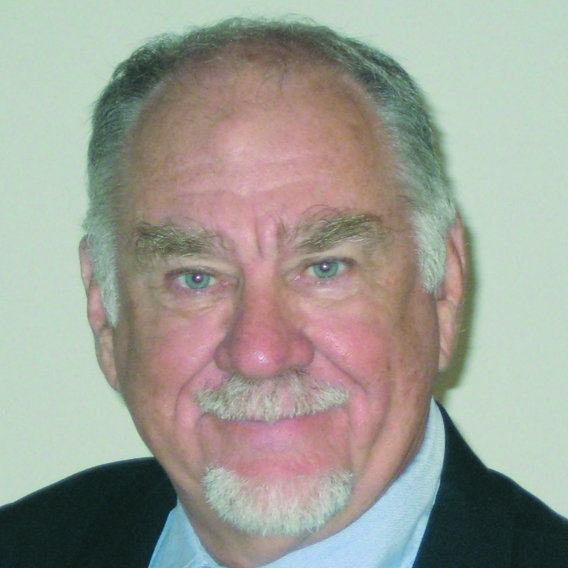 Dick Alhouse, Ph.D., Secretary
United States
Dr. Althouse completed his psychology internship at the University of Wisconsin's Department of Psychiatry in 1971 and received his Ph.D. in Psychology from Pennsylvania State University in 1975. Dr. Althouse has had 37 years of experience as a clinical/correctional/forensic psychologist in both staff and supervisory positions in the Wisconsin Department of Corrections or the Wisconsin Department of Health and Social Services. Dr. Althouse has been a member of the American Association for Correctional Psychology since the late 1990s, was later elected President and is now Secretary of the Executive Board of the International Association for Correctional and Forensic Psychology. Dr. Althouse co-authored two revisions of the Standards for psychology services and jails, prisons, correctional facilities and agencies published by the American Association for Correctional Psychology in the Journal of Criminal Justice and Behavior (2000 and 2010). Although retired from Wisconsin's Department of Corrections, Dr. Althouse has remained active in matters related to the criminal justice system, and among his other contributions to the field provides expert testimony in litigation involving inmate suicides.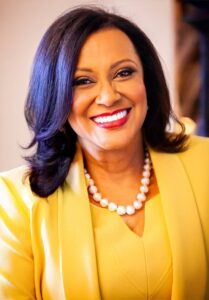 Diane Williams, M.B.A., Treasurer
United States
After having served as President and Chief Executive Officer since February 1996, Diane Williams was named President Emeritus of Safer Foundation in April of 2014. Safer Foundation is one of the nation's largest not-for-profit providers of employment placement and job readiness training exclusively for people with criminal records. Ms. Williams has an undergraduate degree in Education from Chicago State University and a Masters Degree in Business Administration from Northwestern University's Kellogg School of Management, and over 20 years of experience working with the criminal justice population. Diane has served in consulting roles for several United States Federal agencies including the Department of Labor, Department of Justice, Department of Health and Human Services, and Department of Housing and Urban Development, the Council of State Governments Reentry Initiative and the National Treatment Plan's Criminal Justice Work Group/Center for Substance Abuse Treatment. She chaired the National Institute of Corrections Advisory Board and now serves as immediate past chair. She also chaired The HIRE Network Advisory-A Legal Action Center program, is a member of the International Corrections and Prison Association Board and serves as Treasurer of that organization as well as President of the ICPA North American chapter. In 2011, Ms. Williams was the recipient of President Obama's "Champion of Change" award.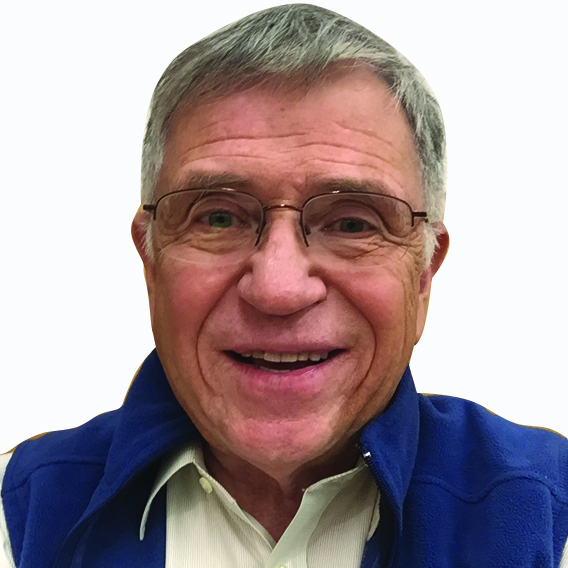 Jim DeGroot, Ph.D.
United States
Jim DeGroot currently serves as the Past President of the International Association for Correctional and Forensic Psychology and the MHM Clinical Director, for GA Department of Correction. He previously served as the Statewide Administrative Director of Mental Health for Georgia's Department of Corrections for 23 years. Dr. DeGroot earned a Ph.D. from Catholic University of America in 1984 and a Post-Doctoral Degree from Wright State University in 1985. He has been licensed as an Applied Psychologist in Georgia since 1986. He has a broad base of experience delivering services to high risk populations and supporting the professional development of others through faculty appointments in child psychiatry, internship rotations, and at the Medical College of Georgia. Jim maintains a private practice, working as a mental healthcare provider and as a forensic/correctional consultant. Based on his leadership experience during civil rights litigation, (Guthrie v Evans, Cason v Seckinger, and Fluellen v Wetherington), he became the "lead" in updating and implementing Georgia's Correctional Mental Health Policies and Procedures. He has testified for the PREA Commission as well as serving as an expert for the NIC Board of Directors and in several State DOC civil rights complaints. Dr. DeGroot has served and continues to serve on several Boards and Committees which are working to enhance mental health and public safety, reduce recidivism, and facilitate re-entry.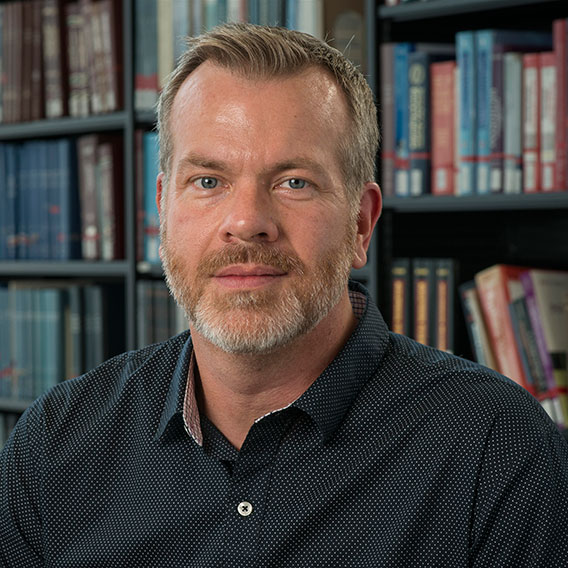 Matt Epperson, Ph.D.
United States
Matt Epperson, Ph.D. is an Associate Professor at the University of Chicago School of Social Service Administration, where he also serves as Director of the Smart Decarceration Project ( www.smartdecarceration.org ). His research centers on developing, implementing, and evaluating interventions to reduce disparities in the criminal justice system. His primary areas of focus include addressing risk factors for criminal justice involvement among persons with mental illnesses, as well as advancing evidence-based approaches to effective and sustainable decarceration. Dr. Epperson's scholarship and teaching aim to build the capacity of the social work profession to address these challenges and opportunities for criminal justice transformation. He is Co-Leader of the Promote Smart Decarceration network, through the Grand Challenges for Social Work Initiative. He has over 15 years of clinical and administrative social work experience in behavioral health and criminal justice settings.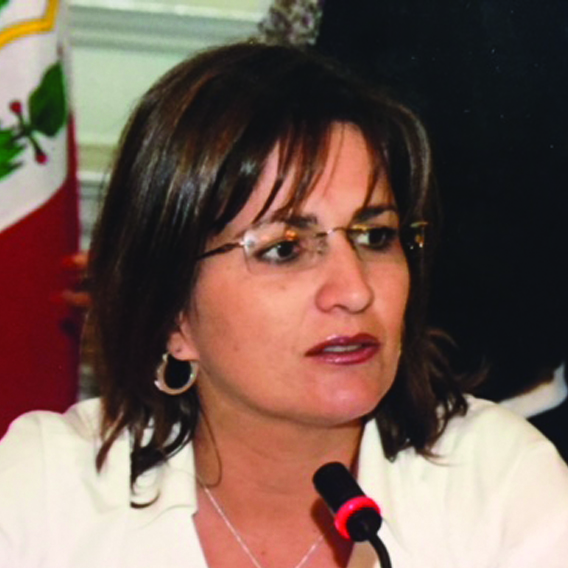 Silvia Martinez, J.D.
Argentina
Silvia Edith Martinez is a lawyer. She earned the designation as a Specialist in Criminal Law from the Torcuato di Tella University and received a Master in Criminal Law from Torcuato di Tella University. Ms. Martinez is an Inter-American Public Defender who has appeared before the Inter-American Court of Human Rights. Currently, she is serving on the Inter- American Human Rights Commission designated for the period 2013/2016 and 2016/2019. She has been a Public Defender in Criminal Issues in the Argentine Republic from April 27, 1993 to the present. Ms. Martinez also serves as an Associate Professor of Criminal Law at the School of Law of the Buenos Aires University. She has held this position since 1995. Silvia is considered a Regional Expert of the EuroSociAL Program of the European Union. Previously, she served as the Head of the Prisons Commission from October 2005 to September 2013. Ms. Martinez is the author of several publications on Prisons and Human Rights.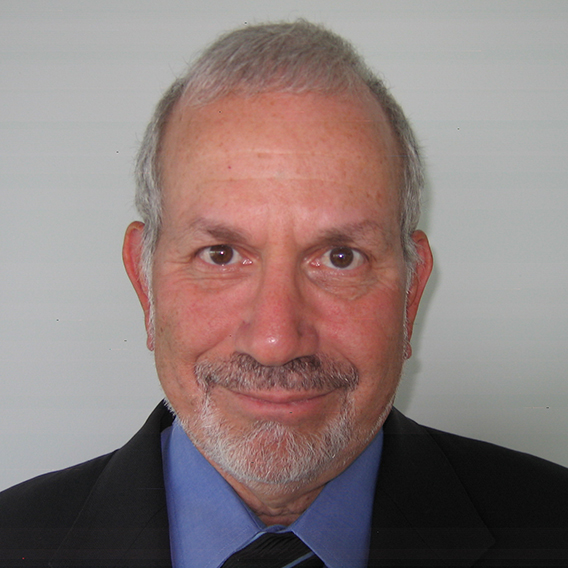 Jeffrey L. Metzner, M.D.
United States
Jeffrey L. Metzner, M.D. has written extensively on the psychiatric care of prison populations. He has provided consultation to judges, special masters, monitors, state departments of corrections, city and county jails, U.S. Department of Justice, the National Prison Project, Homeland Security and others involved in the field of correctional psychiatry in 35 states. Dr. Metzner was a member (2006) of the Institute of Medicine Committee on Ethical Considerations for Revisions to DHHS Regulations for Protection of Prisoners Involved in Research. He was part of the APA work groups that produced the first and third editions of the guidelines for psychiatric services in correctional facilities. Dr. Metzner is one of three editors of The Oxford Textbook of Correctional Psychiatry (May 2015).
Gabriel Ong, DPsych (ClinPsych)
Singapore
Gabriel is a Principal Psychologist and Deputy Director with the Psychological and Correctional Rehabilitation Division (PCRD) of the Singapore Prison Service (SPS). Concurrently, he is Senior Assistant Director with the Resilience, Safety and Security Psychology Branch (RSSP) of the Home Team Behavioural Sciences Centre (HTBSC), Ministry of Home Affairs. Gabriel's primary roles at SPS include overseeing correctional research, programme design and evaluation, and operational psychology, in order to inform and ensure the formulation of evidence-based correctional policies and practices. Prior to this, he was involved in forensic risk assessment and offender rehabilitation, specifically in the area of sexual and violent offending. Gabriel's primary roles at the HTBSC include overseeing research on issues such as social and community resilience, in order to support policy and operations on issues of national security. A clinical psychologist by training, Gabriel is also an adjunct lecturer with Nanyang Technological University, Singapore.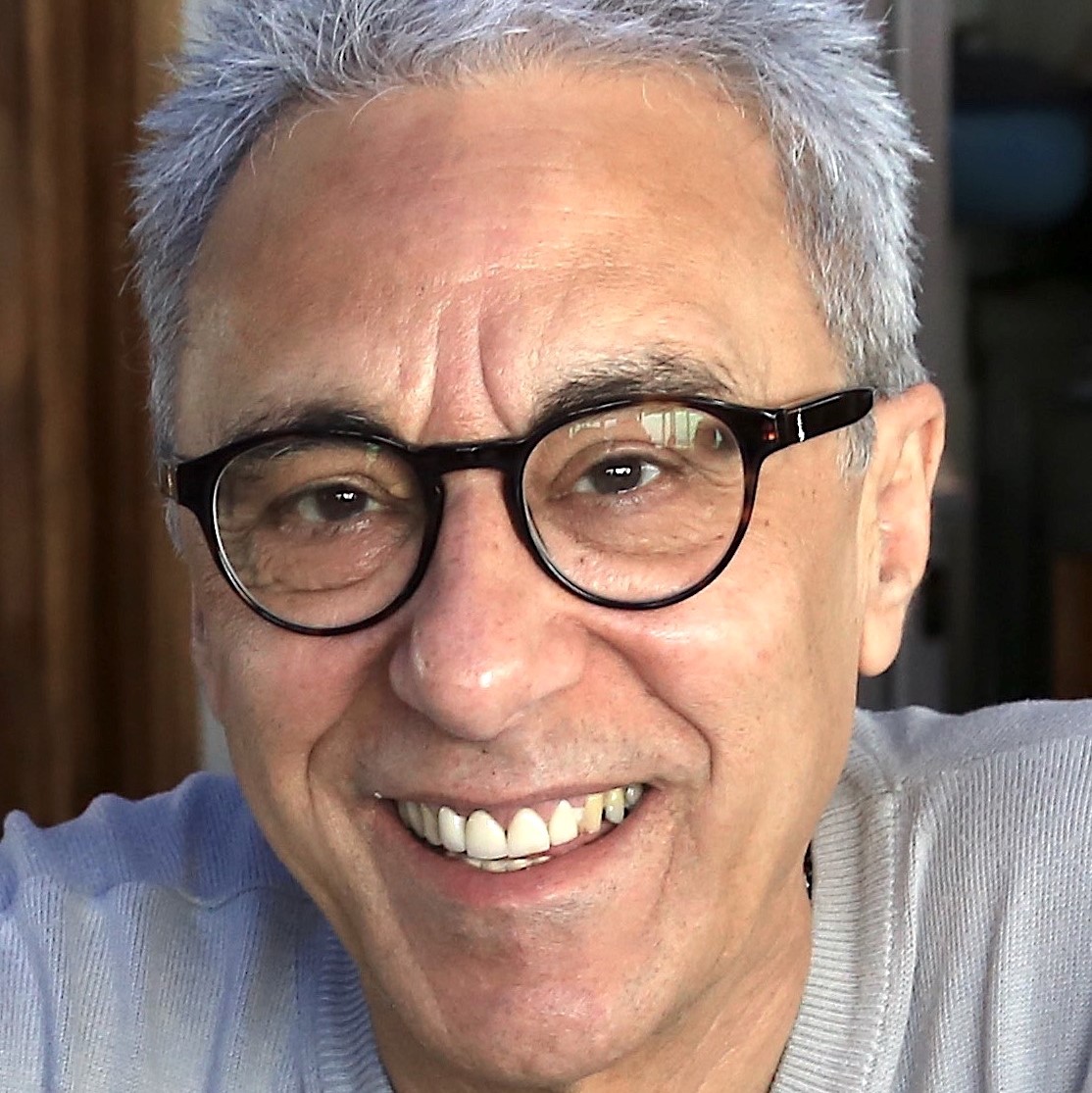 Frank Porporino, Ph.D.
Canada
Frank Porporino has a Ph.D. in clinical psychology and has sustained a 45-year career in corrections as a front-line practitioner, senior manager, researcher, educator, trainer, and consultant. Frank has promoted evidence-informed practice throughout his career and his contributions have been recognized with awards from a number of associations including the ACA, ICCA, Volunteers of America and the International Corrections and Prisons Association (ICPA). Currently he is Editor of the ICPA practitioner-oriented journal, Advancing Corrections.