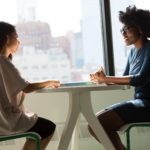 We've compiled top highlights from news stories across the world in this month's IACFP International News Summary. Our March to September topics include COVID-19 resources and information, articles of interest from Criminal Justice and Behavior, emerging research, and resources for practitioners.
1. COVID-19 RESOURCES AND INFORMATION
The University of Texas Medical Branch (UTMB) has published COVID-19 Information and Guidance on their website. The materials on

"Resilience:  Mind-Body-Spirit"

are especially good for practitioners. The daily tip and other information can be viewed

here.
The Psychology of COVID-19, How to Manage Your Mental Health and Take Back Control 
This document was developed by Dean Aufderheide, Ph.D., and Elizabeth Gondles, Ph.D. for the American Correctional Association and was supported by a grant by the Bureau of Justice Assistance. It is a great resource for Correctional Staff facing critical challenges both personally and professionally like never before because of COVID-19. These strategies apply both during a pandemic and recovery. Learn 10 areas to better manage your mental and physical health and, if need be, take back control. Read more.
Forensic Mental Telehealth Assessment (FMTA) in the Context of COVID-19
Due to the present COVID-19 pandemic, forensic mental telehealth assessment (FMTA) is an increasingly utilized means of conducting court-sanctioned psychiatric and psychological evaluations. FMTA is not a novel development, and studies have been published during the past two decades that opine on the positive and negative implications of conducting testing and interview procedures online, in forensic and traditionally clinical matters alike. The present article examines prospects for eventual legal challenges to FMTA, describes considerations for conducting FMTA in both institutional and residential settings, and concludes that FMTA is now—due to predicted accommodations on the part of courts, attorneys, institutions, and professional guilds—a permanent part of the forensic evaluation landscape, even once the present COVID-19 pandemic has subsided. Read more. 
Le Crime et Les Prisons en Temps de Pandémie – COVID-19 – Marcelo Aebi
La série COVID-19 et recherche à la FDCA est proposée par la Faculté de droit, des sciences criminelles et d'administration publique, en collaboration avec le CEDIDAC et avec le soutien du CSE, pour mettre en lumière les conséquences de la pandémie de coronavirus sur différents domaines de recherche de la FDCA. https://youtu.be/m14FitpMTyg 
Speed Up Video Calls Rollout in Prison to Ease Families' Lockdown Anguish
The rollout of secure video calls in prisons should be sped up to ease the distress of families and their loved ones since the cancellation of social visits. The first report from Prison Reform Trust COVID-19 CAPPTIVE project has been published. https://lnkd.in/dGQncdr 
Additional Resources Can Be Found At These Sites
2. CJB HIGHLIGHTED ARTICLES
Members of IACFP can view both articles referenced below online by signing into www.myiacfp.org, clicking on "membership" and then on "SAGE Journals".  There they can click on Criminal Justice and Behavior and access both current and past issues of the journal on the SAGE website.
In the most recent issue of

Criminal Justice and Behavior (Vol. 47, No. 10, October 2020),

authors Jennifer Eno Louden, Perman Gochyyev and Jennifer Skeem examine specialty mental health programs, specifically mental health probation caseloads.  They examined the stigma associated with placement in this type of program and how this may affect clients fully benefiting from the positive clinical and criminal justice outcomes these programs offer.
The "Effects of Social Relations at Work and Support from Family and Friends on the Consequences of Inmate Violence on Correctional Staff Burnout" was published last year in Criminal Justice and Behavior (Vol. 46, No 10, October 2019).  Authors Anna Isenhardt, Ueli Hostettler and Erich Ramseir explored the influence of positive relationships with direct supervisors, and feelings of support from family and friends, on burnout and the sense of security as buffering influences on the harmful effects of being the victim of inmate violence or observing violence between inmates.  It provides thoughtful considerations for the prevention of negative consequences of workplace violence in correctional settings.
3. RESEARCH
Criminological Highlights Vol. 18, No. 5 – June 2020 
Criminological Highlights is published six times each year by the University of Toronto Criminology Department. Each issue contains "Headlines and Conclusions" for each of the eight articles included in the issue. This is then followed by one-page summaries of each article. Because they scan approximately 120 journals to identify interesting criminological research, IACFP members may find this a welcome support for keeping up with current research.
Read the most recent volume by clicking here. This issue of Criminological Highlights addresses the following questions:
Prisons and Terrorism: Extremist Offender Management in 10 European Countries
This report offers a wide‑ranging analysis of the role prisons can play in radicalising people—and in reforming them. Building on a 2010 study that used the same methodology, it examines the policies and approaches of 10 European countries, identifying trade‑offs and dilemmas but also principles and best practices that can help governments and policymakers spot new ideas and avoid costly and counterproductive mistakes.
It paints a picture of countries trying to grapple with a challenging—and rapidly changing—situation. Over the past decade, many European countries have had to deal with a significant increase and diversification of their extremist offender populations, raising systemic questions about prison regimes, risk assessments, probation schemes, and opportunities for rehabilitation and reintegration that had previously often been dealt with on a case‑by‑case basis. The full report can be accessed here. An overview of its findings can be found here.
Good Practice in Responding to Young People with Harmful Sexual Behaviours: Key Findings and Future Directions
Young people account for a significant proportion of individuals engaging in unwanted or harmful sexual behaviours against children. Many young people who engage in harmful sexual behaviours have their own history of childhood trauma, including exposure to domestic and family violence.
These young people require holistic interventions that involve specialist services and multiple partner agencies. Read more. 
Women in Prison: Seeking Justice Behind Bars
A recent report, entitled "Women in Prison: Seeking Justice Behind Bars," takes a look at federal civil rights protections for incarcerated women. The report, conducted by the U.S. Commission on Civil Rights, covers a range of issues incarcerated women face, including access to healthcare, prevention of sexual assault, discipline and segregated housing, parental rights, and availability of programming.
The Commission's research includes examination of high rates of a history of trauma reported by incarcerated women, as well as policies responsive to this trauma. Read more. 
Assessment of Relative Risk for Sexual and Violent Recidivism with Risk Matrix 2000
Risk Matrix 2000's ability to assess relative risk for sexual and violent recidivism has been well established through meta-analysis. However, the instrument was originally designed for use in the United Kingdom and has not been widely tested in other parts of Europe, raising questions about how generalizable the results are. This paper assessed the instrument's ability to assess relative risk for these outcomes in a sample of over 300 Austrian adult males serving a prison sentence for a sexual offense for whom 5-year rates of sexual and violent recidivism were available. Results indicated an ability to assess relative risk that was comparable to that observed in the United Kingdom. In the context of previous results from Germany, the findings of the present study indicate that Risk Matrix 2000 may be appropriately applied in Europe. Analyses explored the added value of using the Sexual and Violence risk scales in conjunction to identify the kinds of criminogenic need that should be addressed in treatment and supervision. Read more
Recidivism Risk and Criminogenic Needs of Individuals Who Perpetrated Intimate Partner Sexual Violence Offenses
Despite the common occurrence of sexual violence in intimate partner violence (IPV) and its association with increased risk of intimate partner homicide, intimate partner sexual violence (IPSV) is often overlooked in the literature. As a result, little is known about risk factors that may be unique to IPSV perpetrators. The present study utilizes a police-reported sample to compare the risk/need profiles of 36 IPSV and 36 IPV perpetrators by creating theoretically meaningful risk composites as proxies for a number of the central eight risk/need areas posited by Andrews and Bonta (2010, https://doi.org/10.1037/a0018362). Results indicate that the risk/need profiles of the IPSV group are more severe than the IPV group, with higher scores in measures of substance abuse, relationship instability, sexual aggression, and mental health concerns. Potential implications for IPSV assessment and intervention at the level of policing and correctional programming are discussed, including the need for higher intensity treatments and the treatment of non-criminogenic needs. Read more. 
Sanctions and Measures without Deprivation of Liberty Increasingly Used in Europe: New Survey
European states are increasingly resorting to sanctions and measures which keep offenders in the Community without deprivation of liberty, according to the 2019 SPACE II annual survey, carried out for the Council of Europe by the University of Lausanne. (Please see also the Key Findings). 
On 31 January 2019 there were around 2 million people in Europe subject to these alternatives to imprisonment, such as electronic monitoring, community service, home arrest, treatments, semi-liberty or conditional release. From 2018 to 2019, the probation population grew by 7.9%—from 1,547,572 to 1,699,676 people in the 28 probation agencies that provided this data for both years—whilst their overall probation population rate grew from 137.8 to 139.6 probationers per 100,000 inhabitants.
The SPACE II survey was published together with a special SPACE I report on Prisoners in Europe in Pandemic Times. This report includes an evaluation of the short-term impact of the COVID-19 pandemic on European prison populations up to 15 April 2020, a period which roughly coincides with the first month of lockdown.
Twenty out of 43 prison administrations reported having released inmates to prevent the spread of COVID-19, applying various measures such as amnesties, early and provisional releases and other alternatives to deprivation of liberty. On average, these 43 administrations released 5% of their population (over 118,000 inmates).
Excluding countries with less than 500,000 inhabitants, those which released the highest proportions of prisoners were Turkey (35%; 102,944 inmates), Cyprus (16%; 121), Slovenia (16%; 230), Portugal (15%; 1,874), Norway (13%; 401), Ireland (12%; 476), Italy (9.4%; 5,739) and Spain (7.4%; 4,356). France released 14% of its prison population (10,188 inmates), but this includes all releases (for example those of inmates arriving at the end of their prison sentence) and not only those related to measures to prevent COVID-19. Including these persons would lead to over 128,000 inmates released in Europe since the beginning of the pandemic.
Global Prison Trends 2020
Penal Reform International's flagship publication Global Prison Trends, published alongside the Thailand Institute of Justice, was published in April 2020—at a crucial time—as prisons worldwide were being pushed to breaking point by the COVID-19 pandemic. Global Prison Trends 2020 documents the chronic issues that have led to this human rights and public health crisis and the challenges facing criminal justice systems in responding to the global pandemic. Read more. 
Introduction and Psychometric Validation of the Prison Personnel Trauma Measure (PPTM)
The Prison Personnel Trauma Measure (PPTM) can be used to ascertain potential vulnerability to the subsequent development of adverse psychological symptoms (PTSD, anxiety and depression) amongst prison personnel for specific trauma-related experiences that are known to be an inherent part of certain occupational roles within a prison environment. Read more.
4. RESOURCES FOR PRACTITIONERS
Identifying and Treating Trauma Coercion Attachment in Victims of Abuse – Training
Trauma-coerced attachment (TCA)—often referred to as trauma bonding—has been noted and documented across various abusive contexts. Traumatic bonding occurs as the result of ongoing cycles of abuse in which the intermittent reinforcement of reward and punishment creates powerful emotional bonds that are resistant to change. As the methods of abuse become increasingly sophisticated and targeted to exploit the most vulnerable populations, this 3-hour course is designed to equip clinicians and other direct service professionals, with the skills necessary to identify the dynamics of trauma bonding. The signs and symptoms, as well as how trauma bonding occurs, will be discussed and practical strategies for addressing trauma bonding will be introduced. Participants will gain an understanding of how trauma bonding is present in domestic violence, relationship violence, human trafficking, and other situations involving fear, coercion, and trauma. Read more. 
Unarmed and Outnumbered, MN Corrections Officers Use Crisis Intervention to Defuse Tense Encounters
A crisis can unfold at any given moment within the walls of Minnesota's state prisons. Corrections officers like Weinzierl, who are trained in crisis intervention, must rely on their words to defuse tense encounters and assist inmates with a mental illness.
"If you have a person go up to them—one-on-one—and talk to them for 15 minutes, chances are … they're going to comply a lot more than if you have all these other (officers) rushing in to try to get somebody to do something," Weinzierl said.
About a quarter of all corrections officers—493 to be exact—are trained in crisis intervention, according to the Department of Corrections. Meanwhile, about 25 percent of men and 65 percent of women in state prisons have some sort of mental illness. Read more. 
Revised European Prison Rules: New Guidance to Prison Services on Humane Treatment of Inmates
The revision concerns the rules on the record keeping of information about inmates and the management of their files, the treatment of women prisoners and foreign nationals, as well as the use of special high security or safety measures such as the separation of prisoners from other inmates, solitary confinement, instruments of restraint, the need to ensure adequate levels in prison staff, inspection and independent monitoring. Read more. 
UNODC Handbook on the Classification of Prisoners (2020)
UNODC's new Handbook on the Classification of Prisoners is designed to provide practical information and guidelines to support prison administrations with the development of an effective system that meets international standards. It is based on grounded research evidence and the experience of numerous countries that have implemented such systems. Although primarily designed for prison officers, it is also intended to be a useful resource guide for other criminal justice officials and parties involved in the criminal justice system. Read more. 
UNODC Practical Guide to Creating a Brand of Prison Products (July 2020)
With nearly 11 million people incarcerated at any given time across the globe, prison management and the treatment of prisoners are two essential areas within the criminal justice system. Critically, to ensure that imprisonment is used as an opportunity to correct rather than punish, prison administrations must be able to correctly classify prisoners—an important move which helps bolster their ability to rehabilitate and reduce reoffending.
Being able to correctly classify prisoners impacts an array of prison management aspects: among others, it best determines the assessment of risks and the needs of inmates to determine their proper placement and the type of rehabilitation programmes they should be enrolled in; it improves the safety and security of prisoners, prison staff and the general public; it bolsters the humane and human rights-based custody of prisoners; it provides the ability to individualize cases and sentence planning; and, ultimately, it builds a more effective way of operating a prison system. Read more. Read full report.
Council of Europe – Coronavirus: Guidance to Governments on Respecting Human Rights, Democracy and the Rule of Law
The Secretary General of the Council of Europe, Marija Pejčinović Burić, has issued a toolkit for governments across Europe on respecting human rights, democracy and the rule of law during the COVID-19 crisis.
The Information Document was sent to all 47 Council of Europe member states. The document covers four key areas:
Derogation from the European Convention on Human Rights in times of emergency

Respect for the rule of law and democratic principles in times of emergency, including limits on the scope and duration of emergency measures

Fundamental human rights standards including freedom of expression, privacy and data protection, protection of vulnerable groups from discrimination and the right to education

Protection from crime and the protection of victims of crime, in particular regarding gender-based violence.
Video – Citizen Security & Justice Programme Bahamas
The Citizen Security & Justice Programme (CSJP) is a program of second chances. This initiative focuses on the rehabilitation and reintegration of inmates of the Bahamas Department of Correctional Services and juveniles in custody. https://youtu.be/wSxZns60mDo 
Video – Prison Project: Little Scandinavia (extended trailer)
Can the more humane Scandinavian incarceration practices and values work inside a US prison? This unique pilot project follows SCI Chester in Pennsylvania as they convert unit Charlie Alpha to become Little Scandinavia. #littlescandinavia
This is an extended trailer of an upcoming three-part documentary series, to be published in 2021. https://youtu.be/gTC1KI0STIY