In 2019, the IACFP Board began to focus on community corrections as one of its priorities. Their goal was to advance research and support for effective mental health service delivery systems in community corrections worldwide.
The first phase of this work was to conduct a literature review and to scan research and practice. The board then utilized their networks to reach out to jurisdictions around the world to build a diverse scope from which to examine and learn. The details of the scope of phase one were summarized in the April 2021 IACFP Bulletin. The results of the first phase can be found in the document, "Mental Health and Community Corrections: International Perspectives."
The recommendations of the report are summarized in this graphic: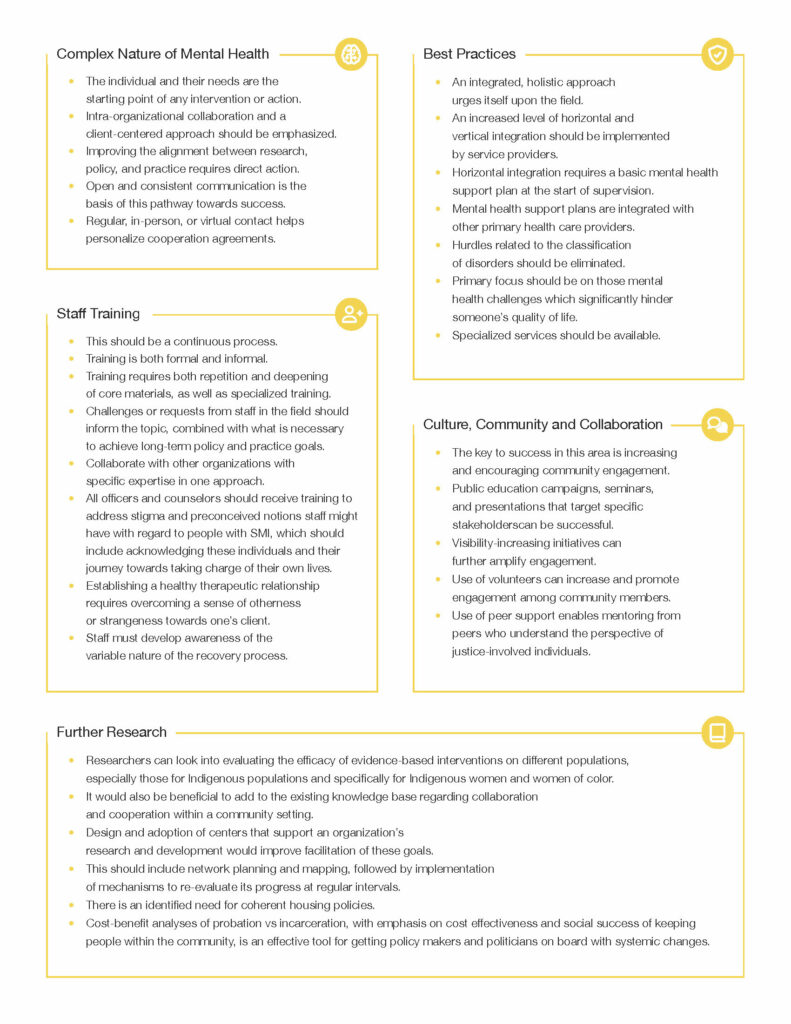 These recommendations were based on research and practice gathered through a literature review; a survey completed by community corrections officers, program administrators, and mental health practitioners; semi-structured interviews; and focus groups. The thematic analysis conducted on the interviews generated seven themes:
Complex Nature of Mental Health
Practices
Practitioner-Informed and Client Informed Practices and Realities
Hurdles
Interdisciplinary
COVID-19
Protective Factors
Within the second theme (i.e., practices), four areas summarized the findings. They were current models and training, self-care and wellness practices, rapport and therapeutic alliance/trust, and unique/specific practices and best practices. Three jurisdictions that were identified as having ground-breaking programs were Japan (Hogoshi Program), Singapore (Yellow Ribbon Project), and the state of Georgia in the United States (Department of Community Supervision; especially forensic peer mentors). The elements that were seen in these programs that can be most easily replicated are:
Relationships that matter
Community engagement
Justice-involved individuals and volunteers as invaluable resources
Welcoming justice-involved individuals home
During 2023, IACFP will be highlighting the best practices noted in "Mental Health in Community Corrections: International Perspectives," both in the IACFP Bulletin and in webinars to further professional development and improved practices within community corrections.
* References available upon request.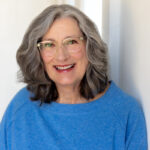 Cherie Townsend is the IACFP Executive Director. She also works as an executive coach and consultant. Ms. Townsend previously worked as a leader and practitioner in juvenile justice systems for nearly 40 years.