Several months ago, Dr. Jeffrey L. Metzner was interviewed and asked about his career, advice to others in the early to mid-stage of career development, and recommendations for contributing to corrections' system reform. He was gracious in his time and humble in describing the experiences that led to his current status of "expert" in the field. He was quick to point out the opportunities that he had to learn from others and how that may have shaped the trajectory of his career.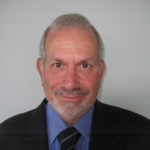 Jeffrey L. Metzner, M.D., was appointed to the IACFP Board in 2018 and was recently reappointed to serve a second term. He received his M.D. from the University of Maryland Medical School and completed his psychiatric residency at the University of Colorado's Department of Psychiatry. He has written extensively on the psychiatric care of prison populations. He has provided consultation to judges, special masters, monitors, state departments of corrections, city and county jails, U.S. Department of Justice, the National Prison Project, Homeland Security and others involved in the field of correctional psychiatry in over 40 states. Throughout his career, Dr. Metzner has been and continues to be an active member at the national level in the American Psychiatric Association, the American Academy of Psychiatry and the Law, and the American Board of Psychiatry and Neurology. He currently serves as Clinical Professor of Psychiatry at the University of Colorado School of Medicine in Denver, CO. He continues to be sought after as an expert witness and consultant, but is selective in the number of jurisdictions to which he will devote his time and talents.
While attending the University of Maryland School of Medicine, Dr. Metzner was exposed to a forensic psychiatrist by the name of Dr. Jonas Rappaport, who was a very well-known forensic psychiatrist. As he described it,  "… that was the first time that I learned that there was an intersection between medicine and the law." During that time, George Wallace was shot by Arthur Bremer. Mr. Bremer pled not guilty by reason of insanity. The two main psychiatrists on opposite sides in that case were from the University of Maryland medical school where he was in training in medical school. Since they also did psychiatric grand rounds, Dr. Metzner was in a unique position to be exposed to forensic psychiatry. Whether these things are viewed as serendipitous or simply opportunities that he took advantage of, they led Dr. Metzner to complete his residency in psychiatry in Colorado, where another famous forensic psychiatrist was on the faculty, John Macdonald. Dr. Macdonald is most renowned for his discovery of the Macdonald triad of sociopathic traits and his profiling of serial killers.
Introduction to Corrections
In addition to being mentored by Dr. Macdonald, Jeff had two other good fortunes during his residency. First, he was able to do an optional year during his residency at Pueblo as one of the doctors on the forensic division at the state hospital. That year-long exposure to forensic psychiatry also led him to the American Academy of Psychiatry and the Law, which he views as providing him with much of his education around forensic psychiatry over the years.
Secondly, right after his residency Dr. Metzner was invited to work at the Kempe Center at the University of Colorado. He had the good fortune to work with Dr. Brandt Steele, who became a mentor to him. Not only was he working with individuals on the cutting edge of the battered child syndrome, but he also served on a child protection nationwide consultation team.
When it was suggested to Dr. Metzner that he came out of medical school and his residency as an expert and was also close to incredible experts of the time, he was quick to dissuade that thought. He said, "I'd say it another way. I was exposed to experts; I didn't come out as an expert."
Dr. Metzner got involved in correctional psychiatry early on in his career. At that time, the challenge within correctional psychiatry was setting up a bare minimum mental health system in jails and prisons. He identified the most significant problems at the time as:
Getting standards and guidelines specific to correctional psychiatry;

Recruitment of professionals to work in the facilities; and

Changing culture, since wardens and sheriffs often said, "I'm not a hospital! I'm a jail; I'm a prison!"
What Areas of Focus Will Improve Practice Now?
In forensic psychiatry, which is both civil and criminal in nature, Dr. Metzner sees that there are different challenges. The issues that have been similar for both forensic and correctional psychiatry are problematic physical plants, sparse programming, and staffing allocation/vacancy issues. He says that more often forensic hospitals have fewer of these problems, except in states where they do not have adequate numbers of beds for defendants who are found incompetent to proceed. Dr. Metzner expressed great concern for the people who are languishing in jails waiting for beds to open. He said there have been successful lawsuits specific to that issue.
Staffing issues are of particular concern in corrections. There are multidisciplinary clinical staff, so we are talking about a range of professional positions to include psychiatrists, psychologists, occupational therapists, and rehabilitation therapists. The key issue for Dr. Metzner is that no matter your degree, you should be licensed in your field or actively working towards licensure. And, even when you are licensed, there needs to be a reasonable supervisory structure in place.
When asked about the actions he would advise professionals to take to mitigate the risks of professional practice in the delivery of mental health services in corrections, he first said, "…you have to assume that everything you do is going to be read by and criticized and reviewed by a lot of people; don't scrimp." His wise words of advice are based on his experience and, in particular, from Colorado v. Connelly (479 U.S. 157, No. 85-660, Supreme Court of the United States, 1986). The Connelly decision focused on Miranda issues involved in a psychiatric examination performed by Dr. Metzner. He further advises the following:
Only do cases that are within your expertise; 

Cover all your bases; and 

Seek consultation from colleagues as needed, particularly in high profile cases.
Dr. Metzner noted that when he was being trained, one of his mentors told him to make his reports as brief as possible and conclusory, because if you gave too much information, it would give ammunition to whichever side does not like your opinion. He is clear that is below the standard of care now. He advises to put as much information in your reports as possible, while still keeping it readable. He encourages clinical professionals to consider that issues are not always clear cut, and you need to be prepared to say what the two sides are, and why you decided as you did. Dr. Metzner sees this as an advancement in the field with a resulting reduction in liability, as long as you are familiar with and act in accordance with professional guidelines.
Restrictive Housing and Suicide
"The top two challenges in corrections right now are the use of restrictive housing and suicide."

-Jeffrey Metzner
Dr. Metzner says, "The top two challenges are suicide and restrictive housing, and they're interrelated. Anywhere from 4% to 7% of all housing is in restricted housing. So, it's a relatively small percentage, but over 50% of all the suicides in corrections occur in restricted housing. There's really several challenges around restricted housing."
The one challenge that Dr. Metzner focuses on is restricted housing and people with serious mental illness. He focuses on this area because there is data that allows us to be very specific about what we say, in comparison to simply saying that there should be no restrictive housing. When Metzner started working in corrections, he recalled that you could go into what used to be called segregation (now RHU or restricted housing), and 50 to 60% of the people in restrictive housing were on the mental health caseload. Now, through a combination of litigation and equally important standards put out by professional organizations—particularly the American Psychiatric Association and recently National Commission on Correctional Healthcare as well as other associations—there is now a standard to say that if you have a serious mental illness, you should not be in restricted housing for prolonged periods of time. He was an active advocate for the development and implementation of these standards.
Because there is some controversy over the definition of a "prolonged period of time," this creates a challenge for practitioners. He encourages them to reference and use the standards to advocate for change in correctional systems to let administrators know it is not okay to put mentally ill people in restricted housing. It is below the standard of care set by the American Psychiatric Association, the National Commission on Correctional Health, and other correctional and international organizations. 
Dr. Metzner maintains that if we can get rid of restrictive housing, that would significantly decrease the rate of suicides. He referenced Lindsay Hayes, who has devoted his career to suicide prevention, who has shown that if you have a suicide prevention program in your institution that's successfully implemented, you can significantly reduce the rate of suicide. And, in terms of risk management for practitioners, the most likely successful litigation from a mental health perspective is a suicide.
Role of Practitioner in Reform Efforts
"They should be involved in reform efforts. I bristle when I hear practitioners say, 'we're guests in the house of correction so I can't really make waves.' That was true in the 80s. We are no longer guests in the house of corrections. We are part of corrections; and corrections cannot adequately function without us, and we cannot adequately function without them. So, the first thing you need to do is get involved in policy and procedure development and implementation and work to make the environment more humane."

-Jeffrey Metzner
| ROLES FOR REFORM | EXAMPLES |
| --- | --- |
| POLICY AND PROCEDURE DEVELOPMENT AND IMPLEMENTATION | Emphasis on making the environment more humane |
| DISCHARGE PLANNING | Adequate discharge planning linking individuals to services and supports systems |
| DIVERSION | Work through professional organizations, especially legislative committees, to support diversion to decrease the number of people with mental illness in jails |
Dr. Metzner expressed some conflict between advocating for diversion of people with mental illness from system involvement and how poor community mental health resources are in some communities. In some cases the jail can provide a structured setting and adequate mental health services. But, as he said, "…the conflict I get is jail is not the place that you should go to get mental health services. But I realize if you're going to be in jail, you've got to have adequate mental health services." Given this conflict, he described the ideal system assuming that this individual really does belong in jail or prison and described the ideal mental health services for them. 
"It's really no mystery. The jail or prison is the one facility where the community mental health model from the 1960s is actually applicable because you control the environment. You want to make sure you have the full range of level of care." The first expectation is that 75% of people on the mental health caseload in the correctional setting are going to be receiving outpatient treatment. The outpatient treatment model must have proper mental health staff resources and adequate physical plant to insure both confidentiality and safety.
For the delivery of inpatient care, larger systems should have their own inpatient units. For smaller systems, there should be an arrangement with the forensic division of the state hospital for a limited number of beds. In Dr. Metzner's experience, 10-15% of the caseload need a special needs level of care or a special residential level of care within the jail. This special needs level of care, if provided, will reduce the demand for inpatient beds. Finally, Dr. Metzner identified the need for infirmary care for short stays. 
Dr. Metzner highlighted Fred Cohen's access concept in describing the ideal system of care.  He said, "adequate physical plant + adequate staffing resources + inmates have adequate access to those resources = reasonable correctional mental health system."
For juvenile justice systems, Dr. Metzner indicated that they should have less of a correctional emphasis and more of a rehabilitative, educational, and psychosocial emphasis. This approach would be delivered within the full spectrum of care.
Dr. Metzner said, "I think my greatest contribution has been advocating for adequate mental health resources and appropriate systems within jails and prisons. I think that I've shown people that when you do that, it makes life easier for custody and it makes life easier for the detainees and inmates. It's doable! They never think it's doable because it's so easy to become institutionalized. I've been involved in significant cases which helped evolve the standard that people with serious mental illnesses should not be in restricted housing. I think that's probably my greatest contribution."
When asked how he cared for his own health and wellness, Dr. Metzner said that his family has been very supportive of him. His wife, son, colleagues, and friends are the essential spokes in his own self-care. During much of his career, he was a runner (before his knees gave out), and that helped him to stay in reasonable physical shape. 
He acknowledges that it is a challenge for those who work in correctional systems to practice wellness and pay attention to their own resilience. "I don't know if it's the long hours; the environments they work in, but taking care of themselves, it seems often is a challenge. It's a tough institution to work in, particularly when you're overworked and understaffed."
"You should be a strong advocate for your patients, and you should be actively involved in your professional organizations."

-Jeffrey Metzner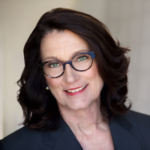 About the Author
Cherie Townsend is the IACFP executive director. She also works as an executive coach and consultant. Ms. Townsend previously worked as a leader and practitioner in juvenile justice systems for nearly 40 years.